Salty dishes
Fish fillet in cream
Ingredients:
» 1 kg of fish fillet
» 500 ml MEGGLE cooking cream
» 80 g MEGGLE grated cheese
» 40 g MEGGLE butter
» 1 clove of garlic
» 1 teaspoon of spices – oregano
» thyme
» rosemary
» a little ground white pepper
» salt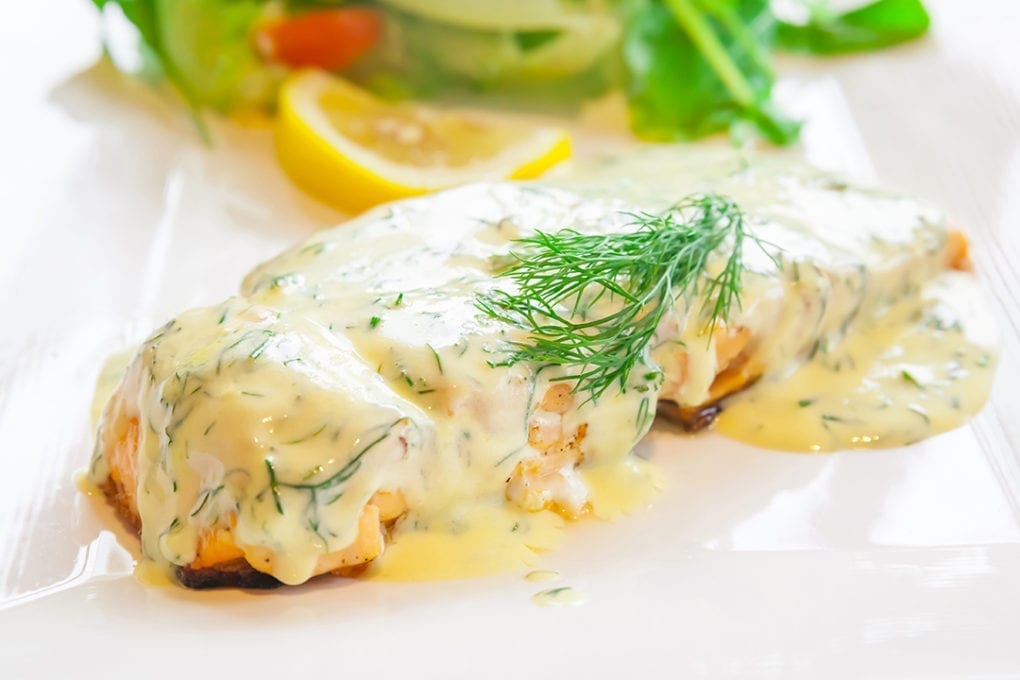 Preparation:
Peel a squash, grate it and squeeze the juice. Coat the baking dish with butter. Put thyme, rosemary, oregano, white pepper in a bowl and mix the spices. Season the fish fillets with salt, sprinkle with the spice mixture and arrange on the bottom of the baking dish. In a separate bowl, pour the cooking cream, add the MEGGLE grated cheese and crushed garlic, add salt, and mix the ingredients well. Pour the resulting mixture over the fish fillets and put them all together in the oven, preheated to 200 - 220 ° C, approximately 30 minutes. Serve with cooked rice and seasonal salad.
Print recipe