Salty dishes
Colourful vegetable baskets with mozzarella
30 min
Ingredients:
» 250 g MEGGLE mozzarella
» 400 g zucchini
» 300 g of mini tomatoes
» 2 sprigs of rosemary
» 1 Meggle butter with herbs
» salt and pepper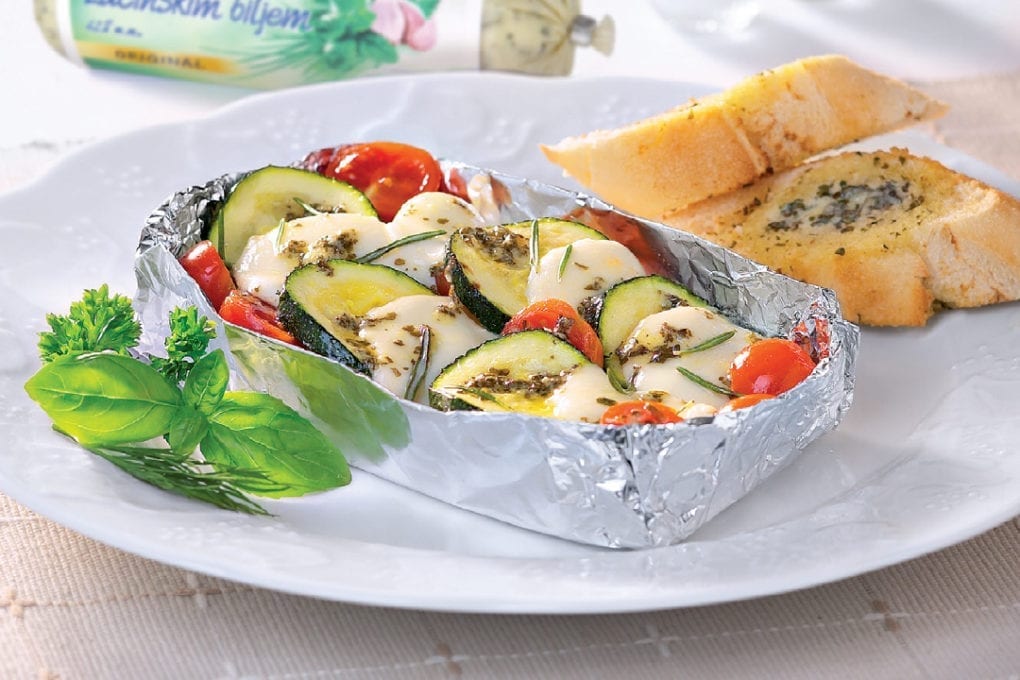 Preparation:
Drain the mozzarella and cut into slices. C lean zucchini, and after that cut them into slices. Wash the tomatoes and cut them in half. Remove the rosemary needles from the twigs. Cut 8 pieces of aluminium foil (approximately 20 cm wide), bend the edges upwards and shape into a nest. Then distribute zucchini, tomatoes, mozzarella, and rosemary in the nests, add salt and pepper and a few slices of butter with herbs. Place the nests on a hot grill and bake for 10 to 12 minutes.
Print recipe