Salty dishes
Tomato cream soup with cooking cream
Ingredients:
» 200 g onions
» 2 hazelnuts
» 50 g MEGGLE butter with herbs
» 700 g fresh peppers (yellow, green, red)
» 200 ml MEGGLE cooking cream
» a sprig of thyme
» 0.5 l of vegetable stock
» 1.5 l peeled tomatoes
» salt as needed
» add white pepper
» 1 teaspoon of sugar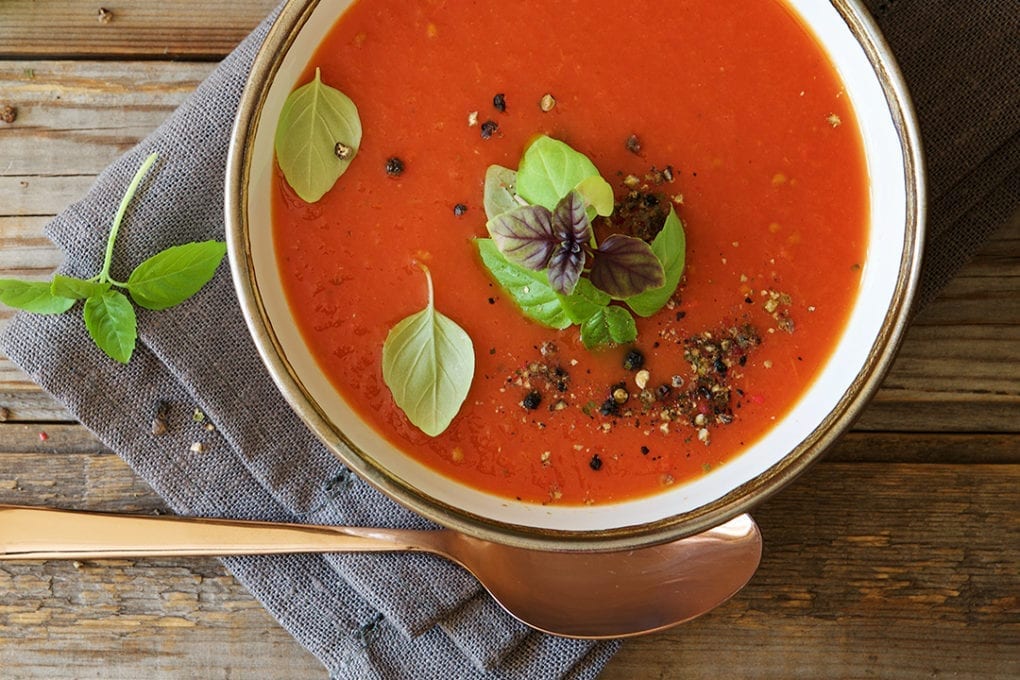 Preparation:
Finely chop the onion and fry with finely chopped garlic in a pot on butter with herbs until it becomes translucent. Meanwhile, peel the peppers and bake in the oven at 200 ° C for about 10 minutes. When they have cooled, peel them and cut them into cubes, of which 200 g are separated as a side dish to the soup. Add the rest to the onions in the pan. Then mix in 100 ml of MEGGLE cooking cream and when the cream has melted, add thyme. Add the vegetable stock and peeled tomatoes to everything and cook for about 10 minutes, with the addition of spices: salt, white pepper and sugar. Finally, beat the soup with a stick mixer, pour into bowls and add the remaining peppers on top. Garnish each serving of cream soup with cream.
Print recipe