Sweet dishes
Strawberries and sweet cream
Ingredients:
» 500 g of strawberries
» 100 ml MEGGLE sweet cream
» 200 g of lemon ice cream
» 40 g pistachios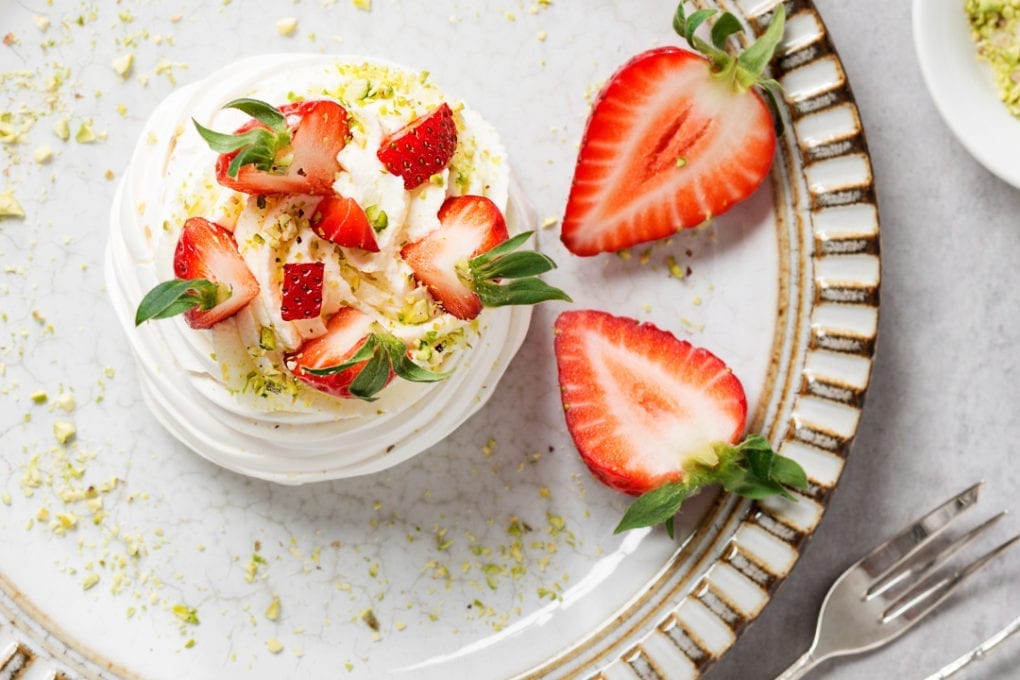 Preparation:
First, the strawberries are washed, cleaned, and cut in half. Add the sweet cream and rosemary to the bowl and use a mixer to make a solid whipped cream. Stir the softened lemon ice cream into the final whipped cream and place the resulting mixture over the strawberries. You can sprinkle this dessert with chopped pistachios before serving.
Print recipe