Sweet dishes
Liquid chocolate cake
Ingredients:
» 3 eggs
» 50 g of flour
» 50 g of sugar
» 100 g of cooking chocolate
» 100 g MEGGLE Premium butter
» 35 g MEGGLE sour cream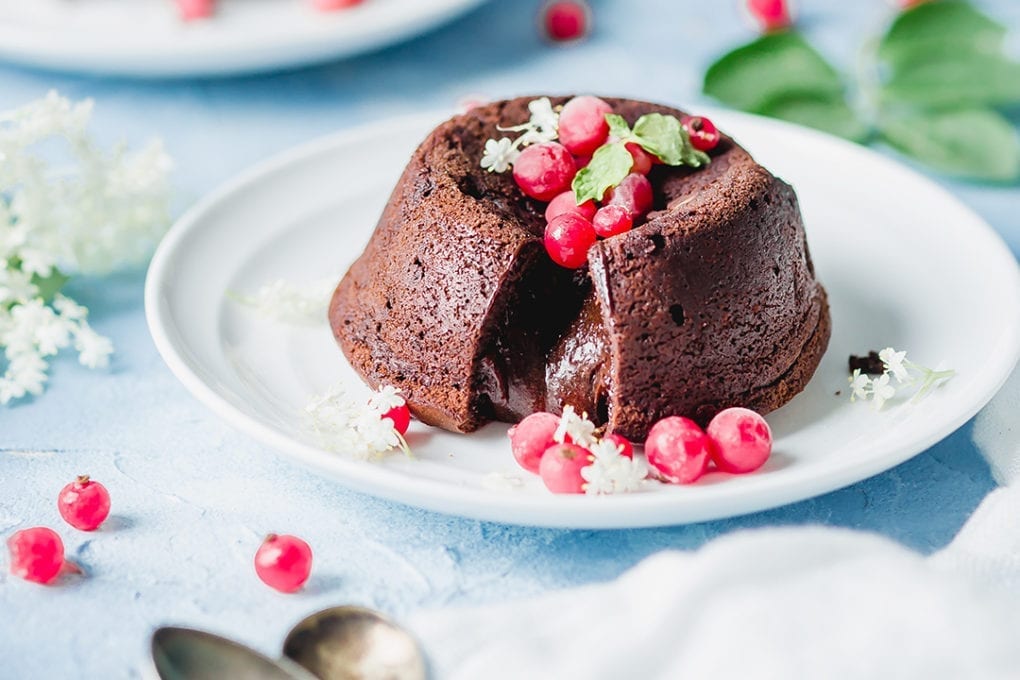 Preparation:
Melt the cooking chocolate and butter in a steamer and cool to room temperature. Whisk the eggs with the sugar into a stiff batter. Combine the melted cooking chocolate and egg snow into one mass and carefully add the flour while mixing by hand. Pour the mixture into bowls / moulds previously coated with butter and sprinkled with flour. Bake in the oven for 6-7 minutes (preheated to 180 ° C). The middle of the cake should remain liquid.
Take the cake out of the mould by turning it upside down and placing it on a dessert plate. Serve 2 tablespoons of sour cream with the cake.
Print recipe