Sweet dishes
Bohemia with butter
Ingredients:
Biscuit:
» 10 egg whites
» 250 g of sugar
» 250 g of flour
» 3 tablespoons lemon juice
» 50 g of chocolate powder
» 1 tablespoon cocoa
» 1/2 baking powder
Stuffing:
» 10 egg yolks
» 10 tablespoons of sugar
» 250 g MEGGLE butter
Glaze:
» 2 tablespoons MEGGLE milk
» 150 g of chocolate powder
» 2 tablespoons sugar
» 150 g MEGGLE butter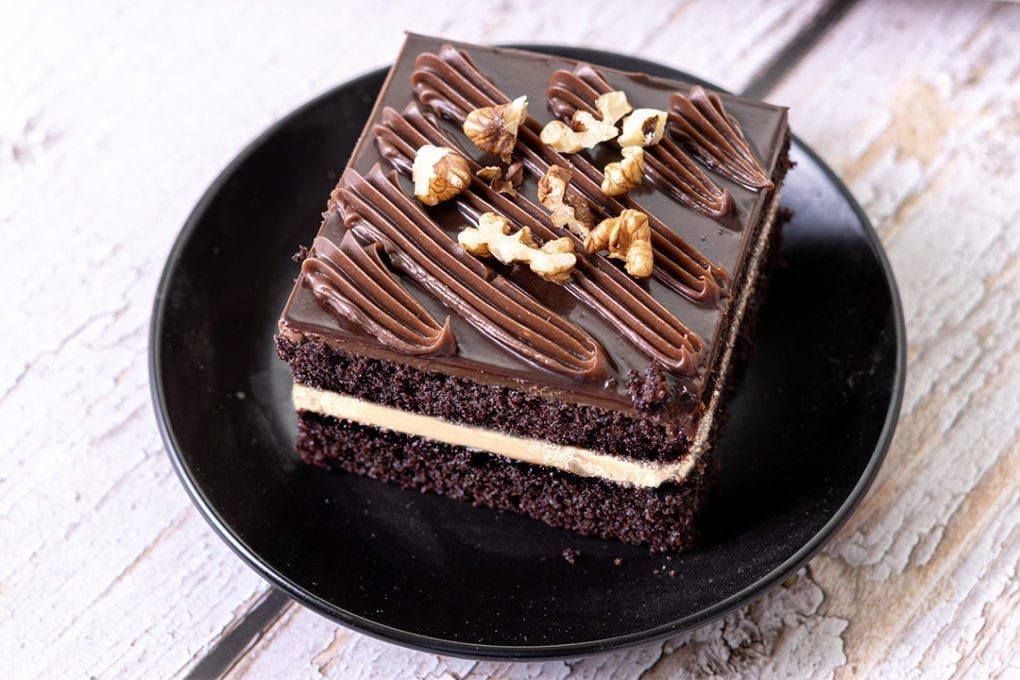 Preparation:
Preparation:
Make the egg whites into solid snow. Stirring constantly, alternately add a tablespoon by tablespoon of flour and sugar, lemon juice, chocolate, and cocoa. Combine the mixture. Stir in the baking powder with a food processor. Pour into a greased tin. Bake for about 15 minutes at 200 ° C. Beat the egg yolks with the sugar on a steamer until they thicken. Cool. Add the well-made butter to the cold mixture. Melt the chocolate, sugar and butter cut into flakes in the milk over a low heat. Stir until it becomes a uniform mixture. Be careful not to boil.
Production order:
Cut the cooled biscuit lengthwise into two halves.
Spread the filling between the biscuits.
Drizzle with warm chocolate glaze.
Print recipe