Yoghurts
Yoghurt 2.8% m.f. 1,5kg
Yoghurt is undoubtedly one of the most valuable dairy products, and MEGGLE Serbia, as a dairy producer, is well known for its yoghurts. Natural ingredients in combination with state-of-the-art technology provide excellent quality yoghurts produced without the use of stabilizers and preservatives.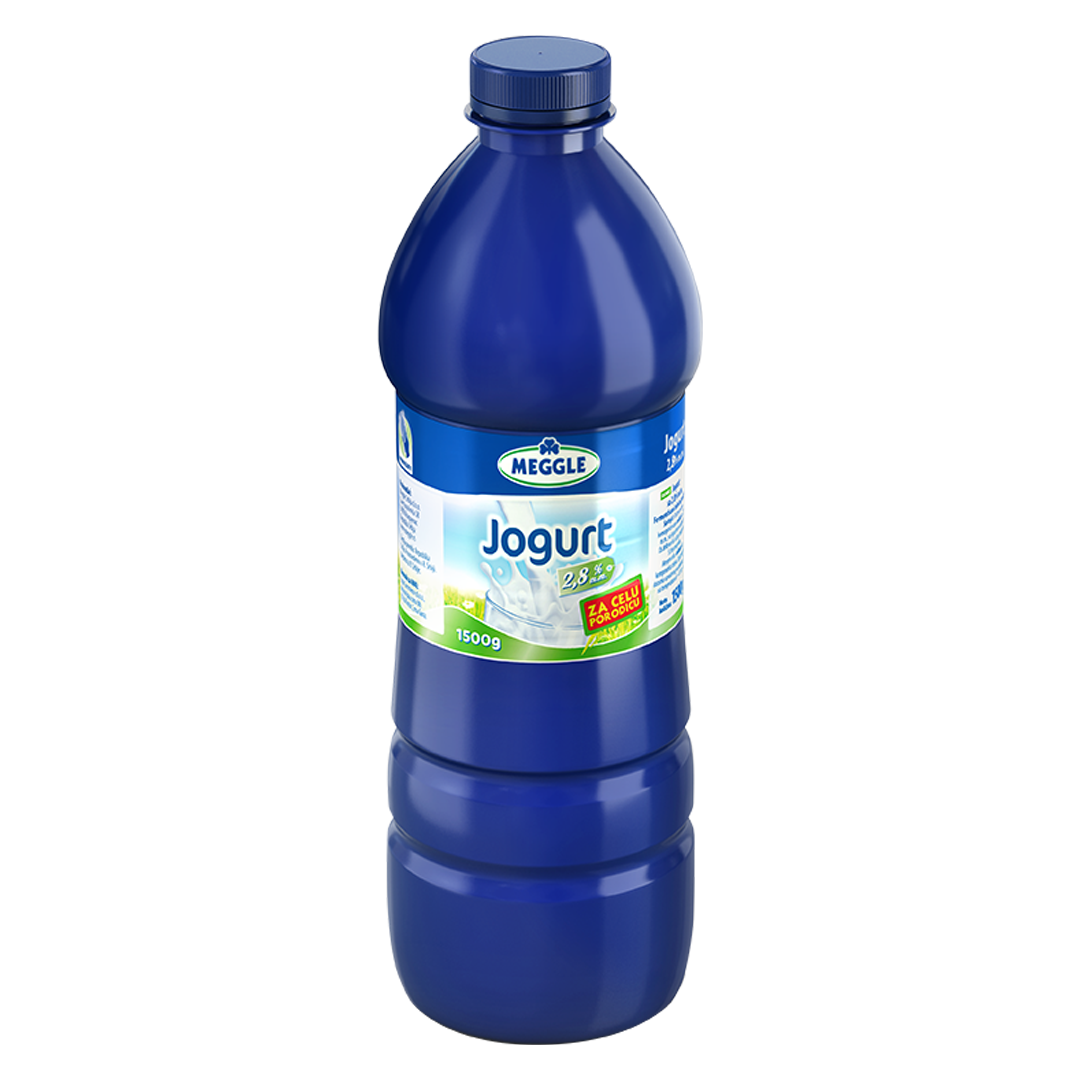 Nutrition facts per 100g:
Energy 240 kJ / 57 kcal
Fat 2,8 g
Saturated fat 1,7 g
Carbohydrates 4,6 g
Sugar 4,6 g
Protein 3,4 g
Salt 0,10 g
Calcium *PU - preporučeni unos
Ingredients:
pasteurized, homogenized milk with max. 2,8% milk fat, with yogurt culture Lb.delbrueckii subsp.bulgaricus, S.thermophilus.
Password protected content! Please enter password.
Other products