MEGGLE Antipasti
Yellow cherry peppers stuffed with fresh cheese 700g
Carefully selected yellow cherry peppers are hand-stuffed with quality and widely known MEGGLE fresh cheese and spiced according to a unique recipe that is our little secret. But as the secrets already exist to be revealed, we invite you to try our delicious yellow peppers stuffed with cheese and feel free to reveal the secret of their good taste to others.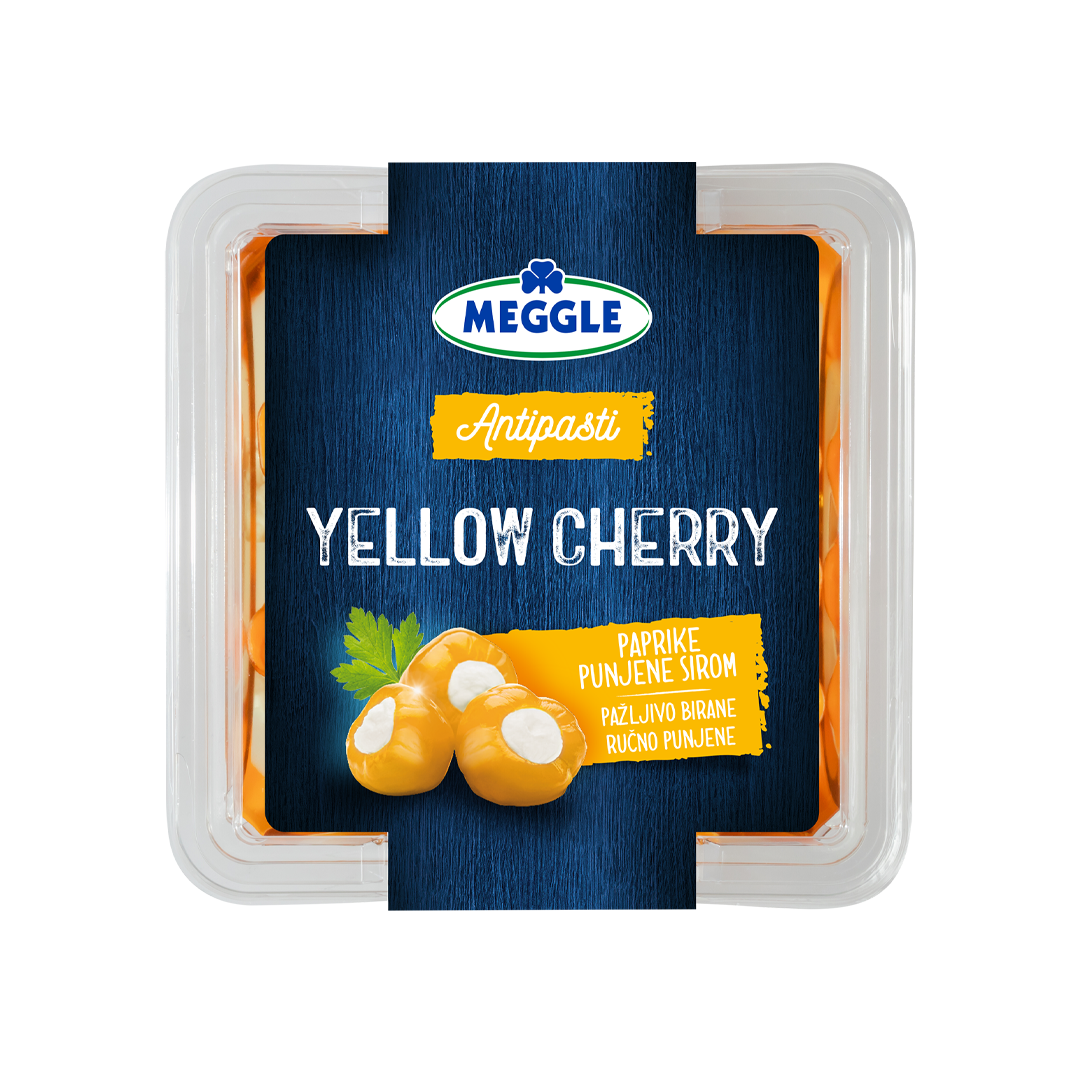 Nutrition facts per 100g:
Energy 577 KJ / 138 Kcal
Fat 8,4 g
Saturated fat 0,7 g
Carbohydrates 11,2 g
Sugar 11,0 g
Protein 3,7 g
Salt 0,3 g
Ingredients:
48% rapeseed oil, 31 % marinated sweet yellow peppers (peppers, water, sugar, salt, vinegar, antioxidant: citric acid, ascorbic acid, thickener: potassium-chloride), 21% cream cheese with a minimum of 45% of milk fat in dry matter ( pasteurized milk, table salt, rennet of animal origin, thickener: potato starch, stabilizers: carrageenan and locust bean gum, emulsifier: tetrasodium diphosphate, preservative: potassium-sorbate, potassium-chloride, mesophilic bacteria of lactic acid).
Password protected content! Please enter password.
Other products