MEGGLE Sour milk
Sour milk 2.8% m.f. 180g
In today's wide selection of dairy products, there are, however, many of us who have remained faithful to the tradition and nurtured old eating habits. MEGGLE Sour milk with 2,8 % milk fat is a product that is sure to bring back those childhood days with its mildly sour taste, and dense and firm texture. So, grab a spoon and enjoy this wonderful product!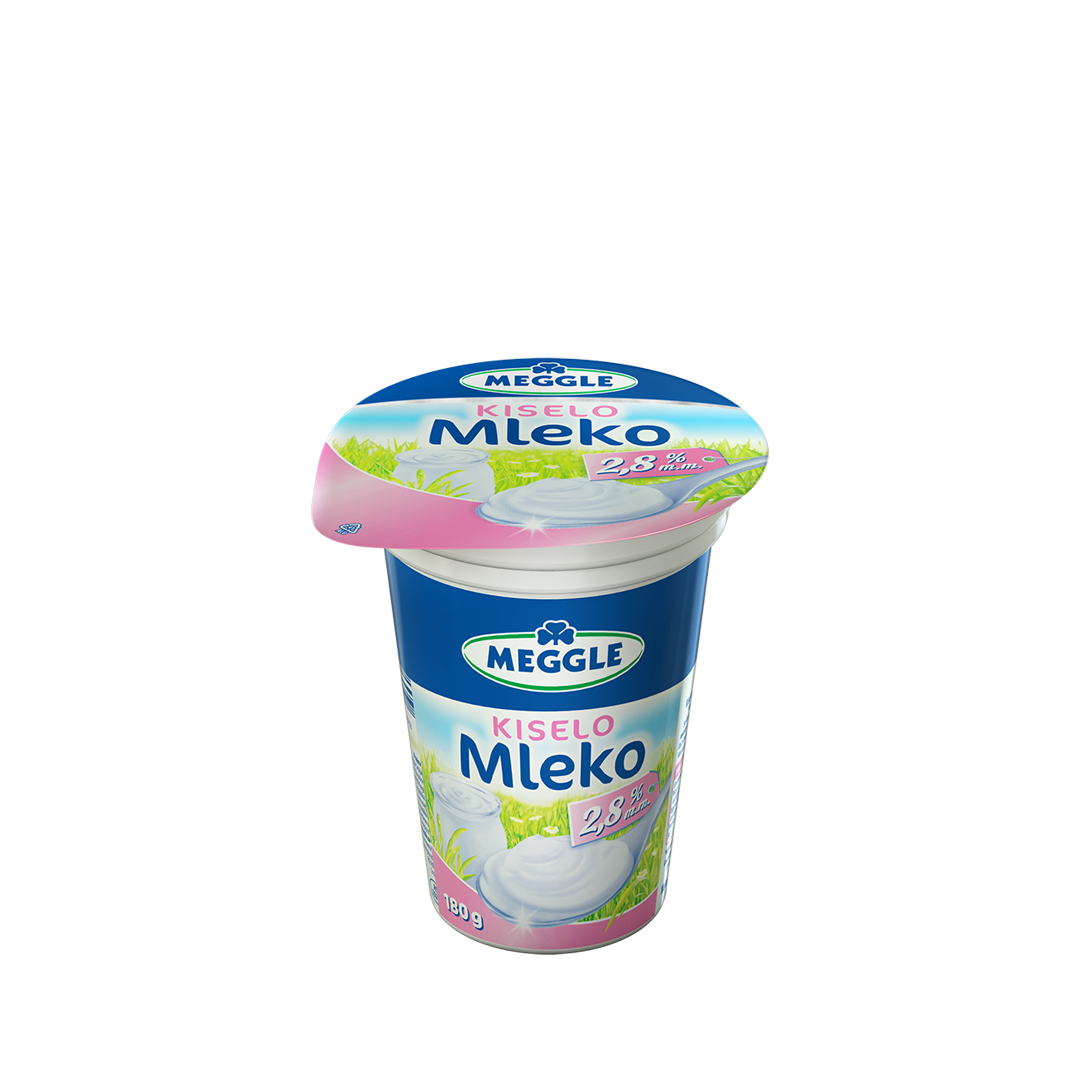 Nutrition facts per 100g:
Energy 240 kJ / 57 kcal
Fat 2,8 g
Saturated fat 1,7 g
Carbohydrates 4,6 g
Sugar 4,6 g
Protein 3,4 g
Salt 0,10 g
Ingredients:
pasteurized, homogenized milk with 2,8% milk fat, with yogurt culture Lb.delbrueckii subsp.bulgaricus, S.thermophilus.
Password protected content! Please enter password.
Other products