Long life milk
Long-life milk 2,8% m.f. 1l without a cap
MEGGLE Long-life milk with 2.8% m.f. is exposed to extremely high temperatures due to heat treatment. It does not require storage at low temperatures, and the very way of processing and packaging preserves valuable ingredients. In addition to the most modern technology, the highest quality milk is used in production, which is a guarantee of product quality.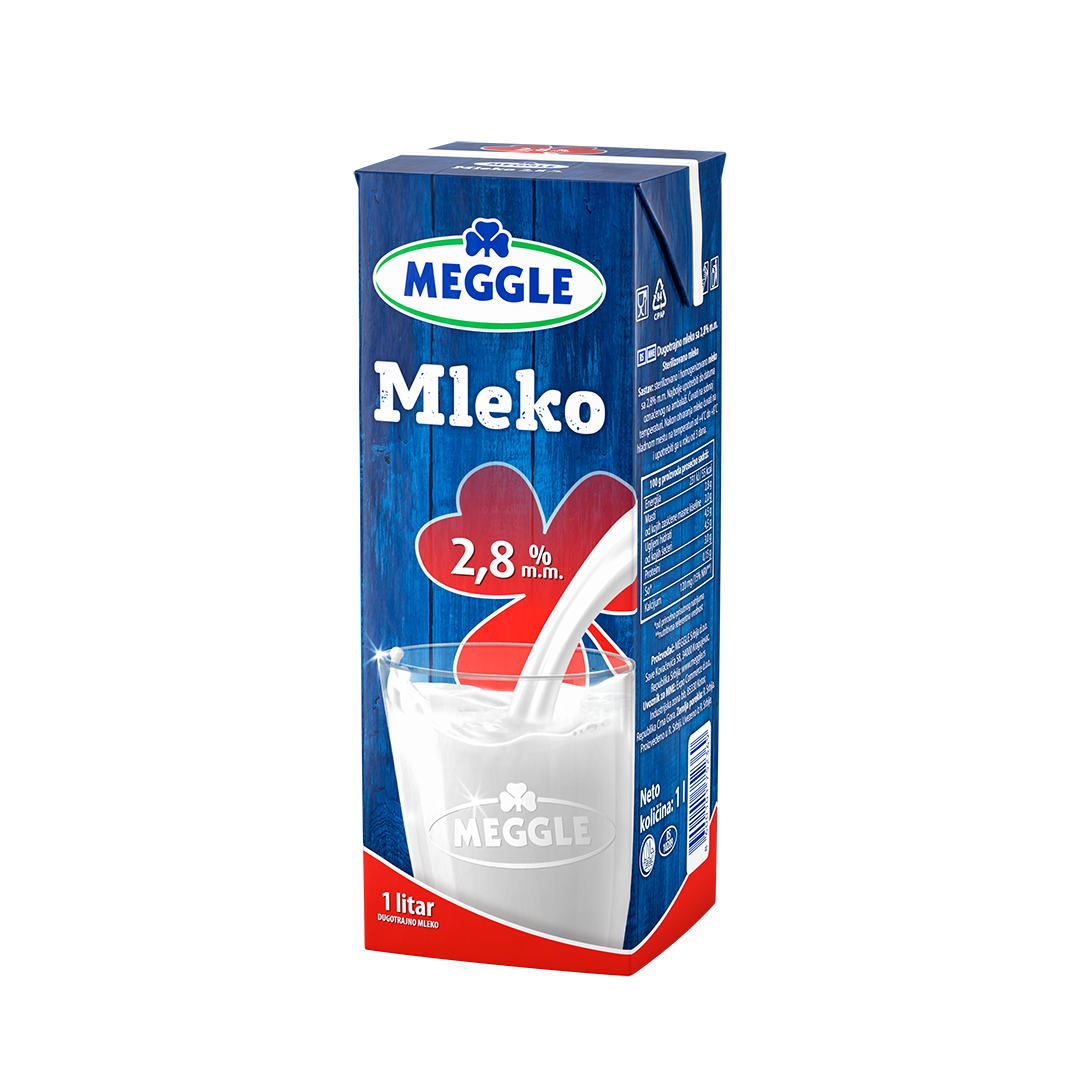 Nutrition facts per 100g:
Energy 240 kJ / 57 kcal
Fat 2,8 g
Saturated fat 1,8 g
Carbohydrates 4,6 g
Sugar 4,6 g
Protein 3,4 g
Salt 0,10 g
Ingredients:
sterilized and homogenized milk with 2,8% milk fat.
Password protected content! Please enter password.
Other products