Long life milk
Long-life milk 1,6% m.f. 1l
For people who pay attention to the intake of fat in their body, we offer MEGGLE milk with a reduced fat content of 1,6% m.f. Of course, this lighter version of milk is also short-term sterilized and partially defended and contains all the necessary vitamins and minerals.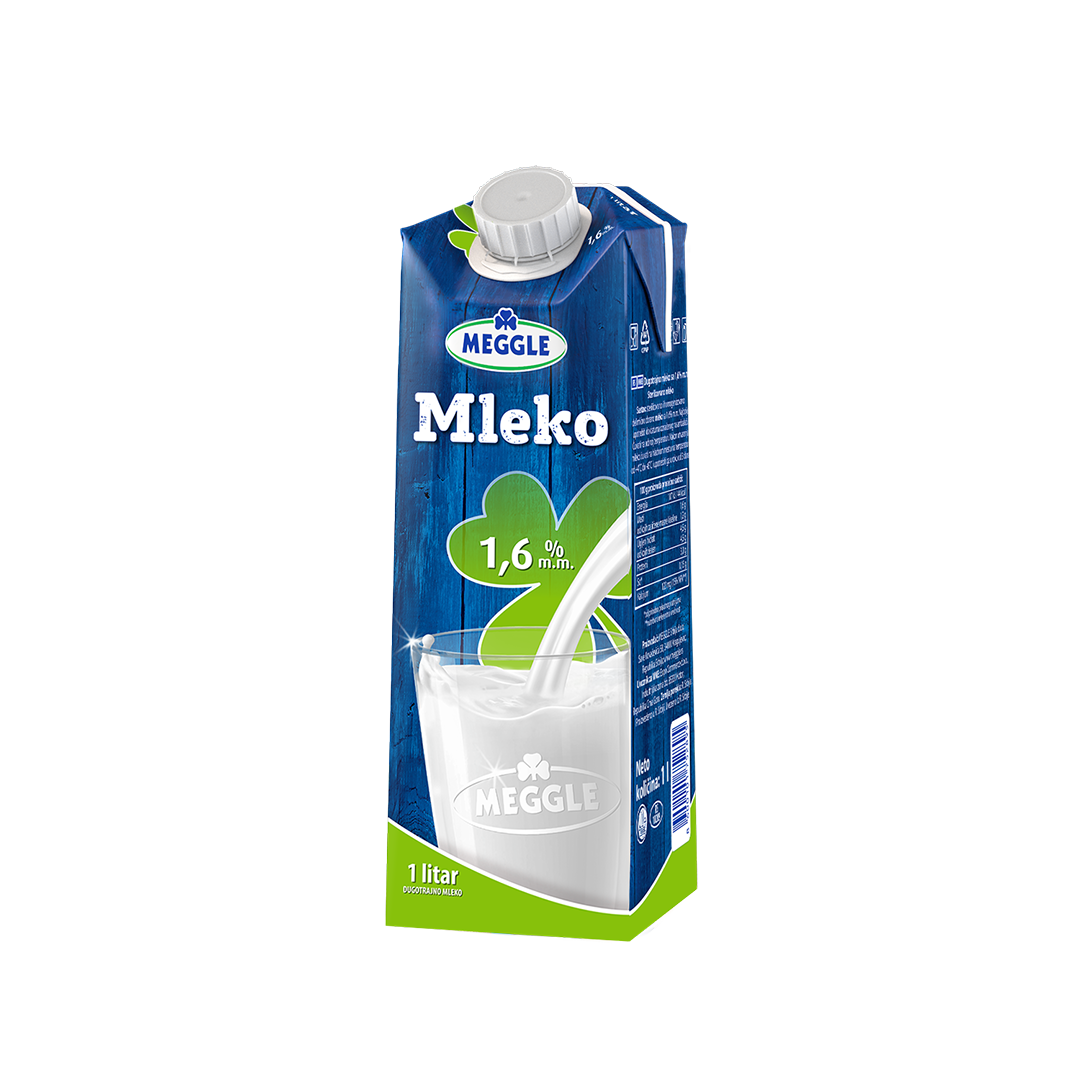 Nutrition facts per 100g:
Energy 191 kJ / 45 kcal
Fat 1,5 g
Saturated fat 0,9 g
Carbohydrates 4,6 g
Sugar 4,6 g
Protein 3,4 g
Salt 0,10 g
Ingredients:
sterilized and homogenized milk with 1,6% milk fat.
Password protected content! Please enter password.
Other products