Fresh milk
Fresh milk with 2,8% m.f. 1l
MEGGLE Fresh milk is the result of the application of new technologies and careful selection of the highest quality raw milk. We charge it in conditions that are completely isolated from any unwanted influences. Thanks to this innovative technology, we have made MEGGLE Fresh milk with 2,8% milk fat just for you.
The pure nature of Serbia and the work of local farmers are woven into every drop of the MEGGLE Fresh milk.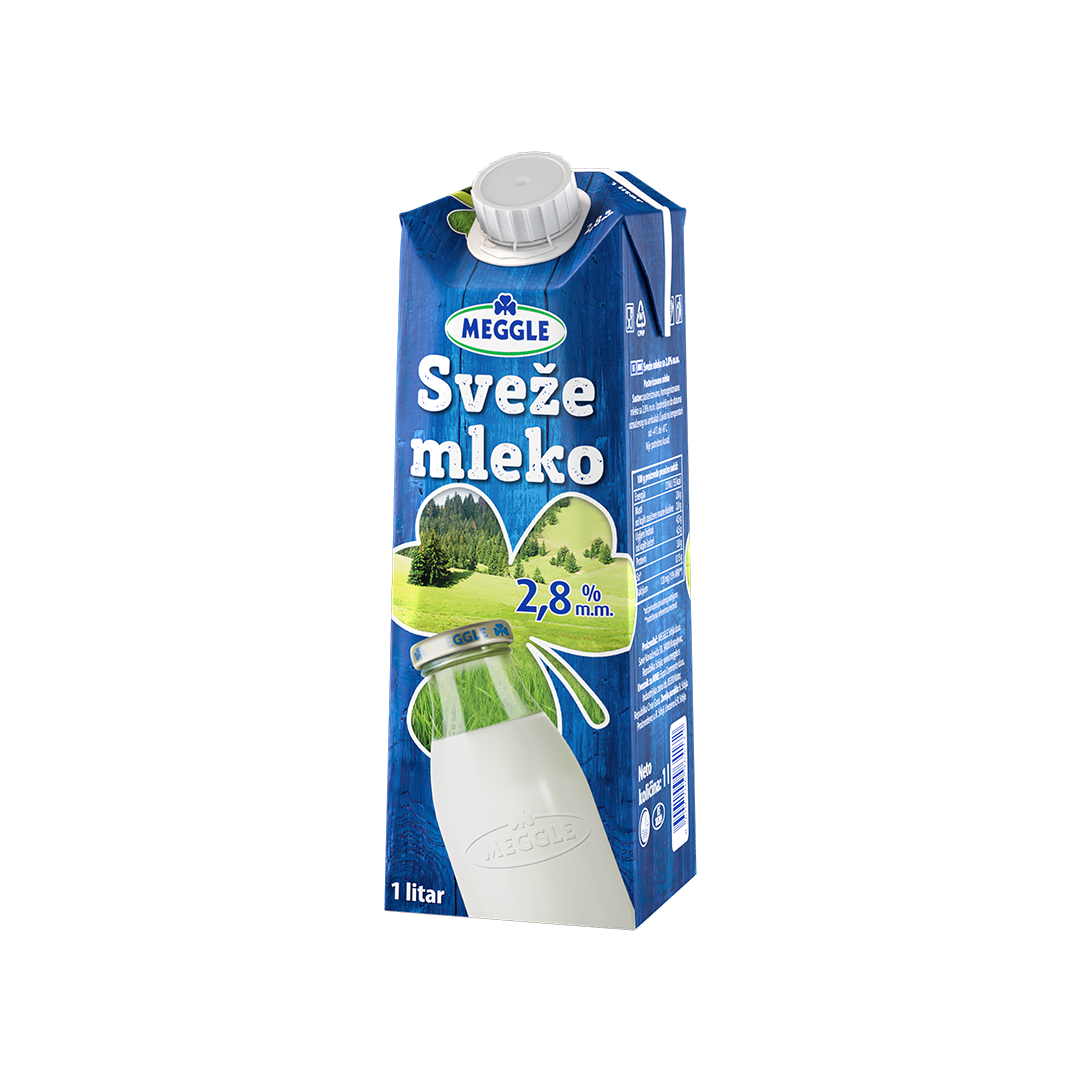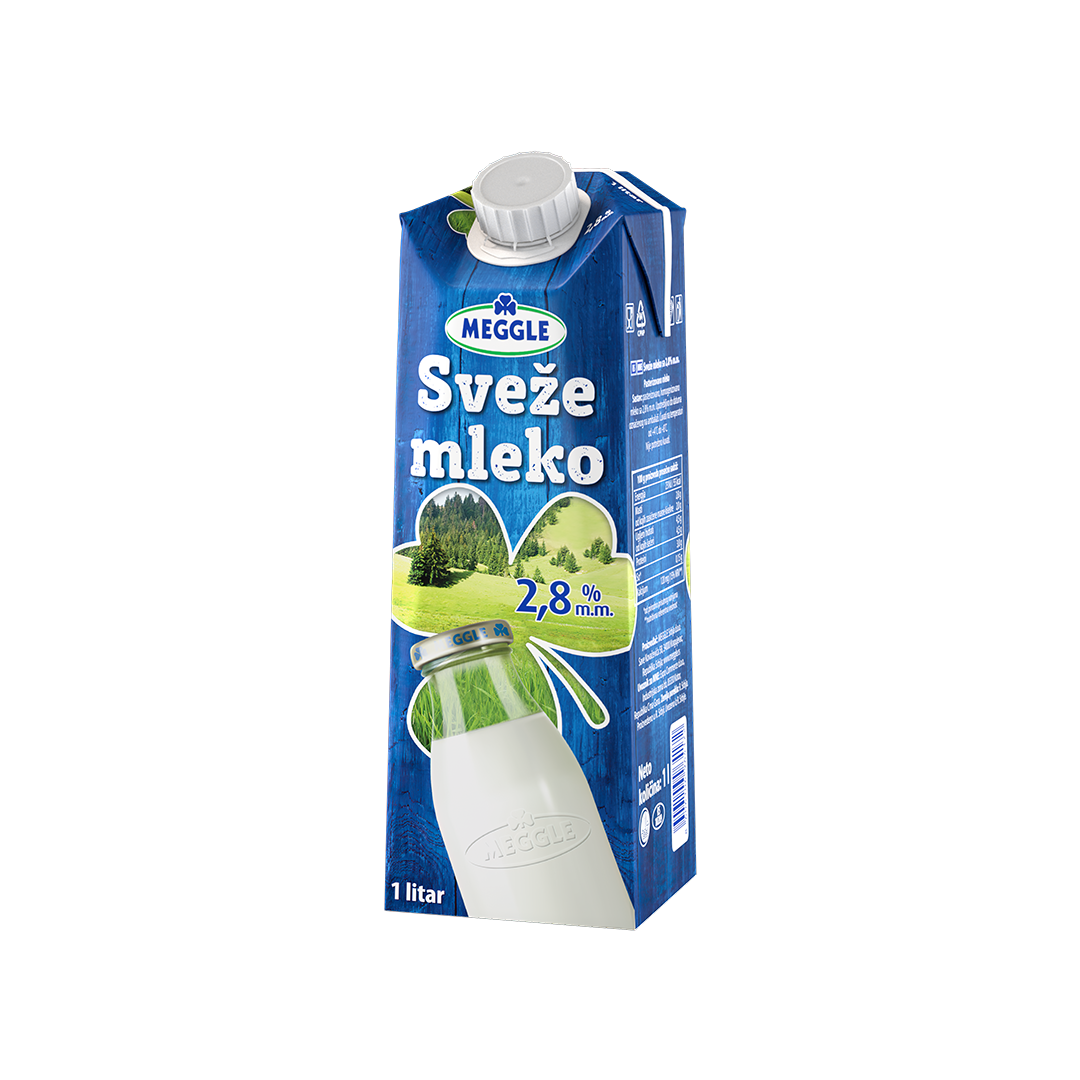 Nutrition facts per 100g:
Energy 240 kJ / 57 kcal
Fat 2,8 g
Saturated fat 1,8 g
Carbohydrates 4,6 g
Sugar 4,6 g
Protein 3,4 g
Salt 0,10 g
Ingredients:
milk with 2,8% milk fat.
Password protected content! Please enter password.