Premium butter
Feine Butter 20g
Even a plain slice of bread with full-flavored MEGGLE butter becomes a delicious meal. Look for in-store refrigerators in packages of 250g, 200g, 125g, 20g, and 10g.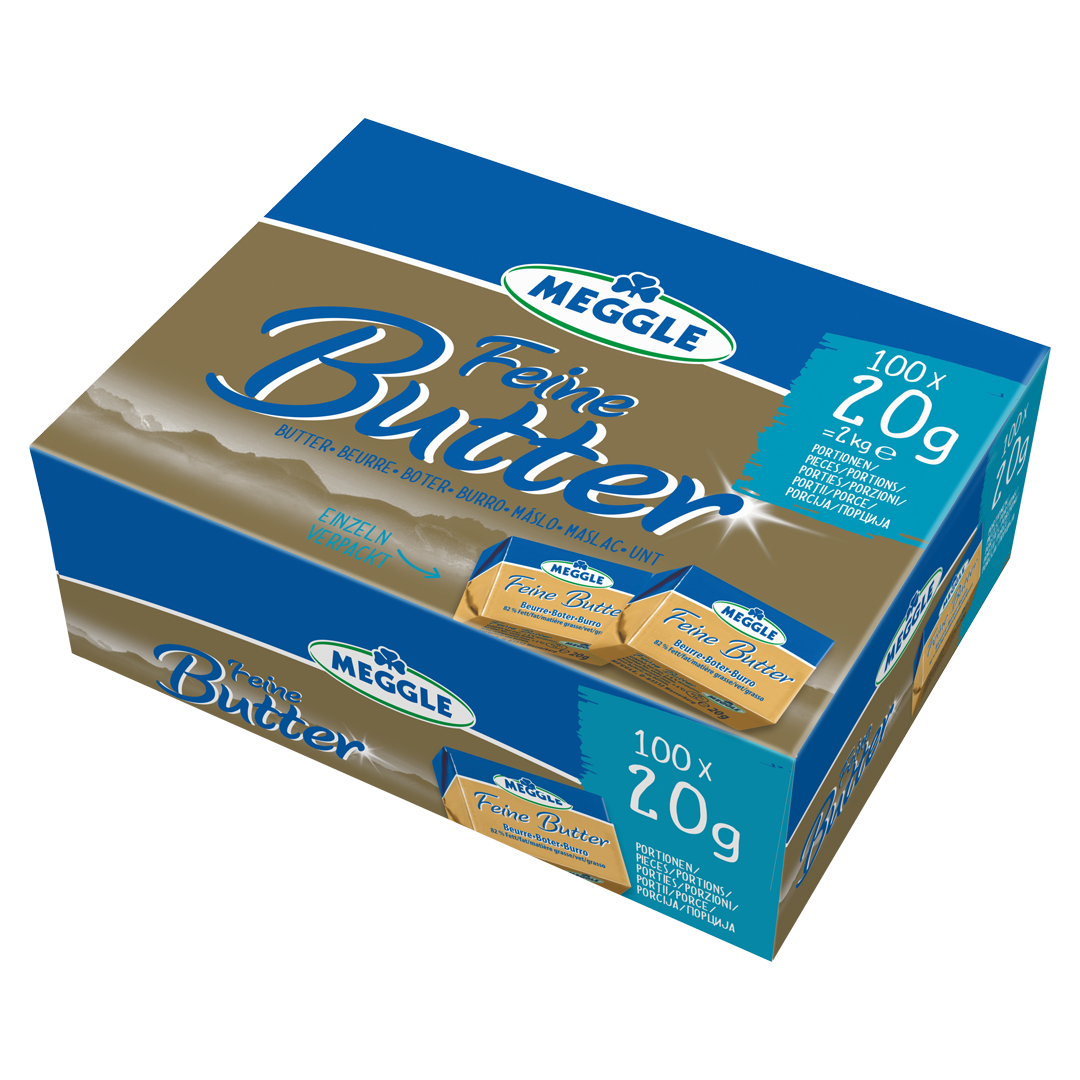 Nutrition facts per 100g:
Energy 3056 kJ / 743 kcal
Fat 82 g
Saturated fat 53 g
Carbohydrates 0,6 g
Sugar 0,6 g
Protein 0,7 g
Salt 0,01 g
Ingredients:
butter with 82% milk fat.
Password protected content! Please enter password.
Other products