Alpinesse butter
Alpinesse classic
MEGGLE Alpinesse classic butter in a 250 g package is specific in that it is perfectly spreadable as soon as you take it out of the fridge. The secret of the perfect texture lies in the quality rapeseed oil that gives Alpinesse buttery, instant spreadability.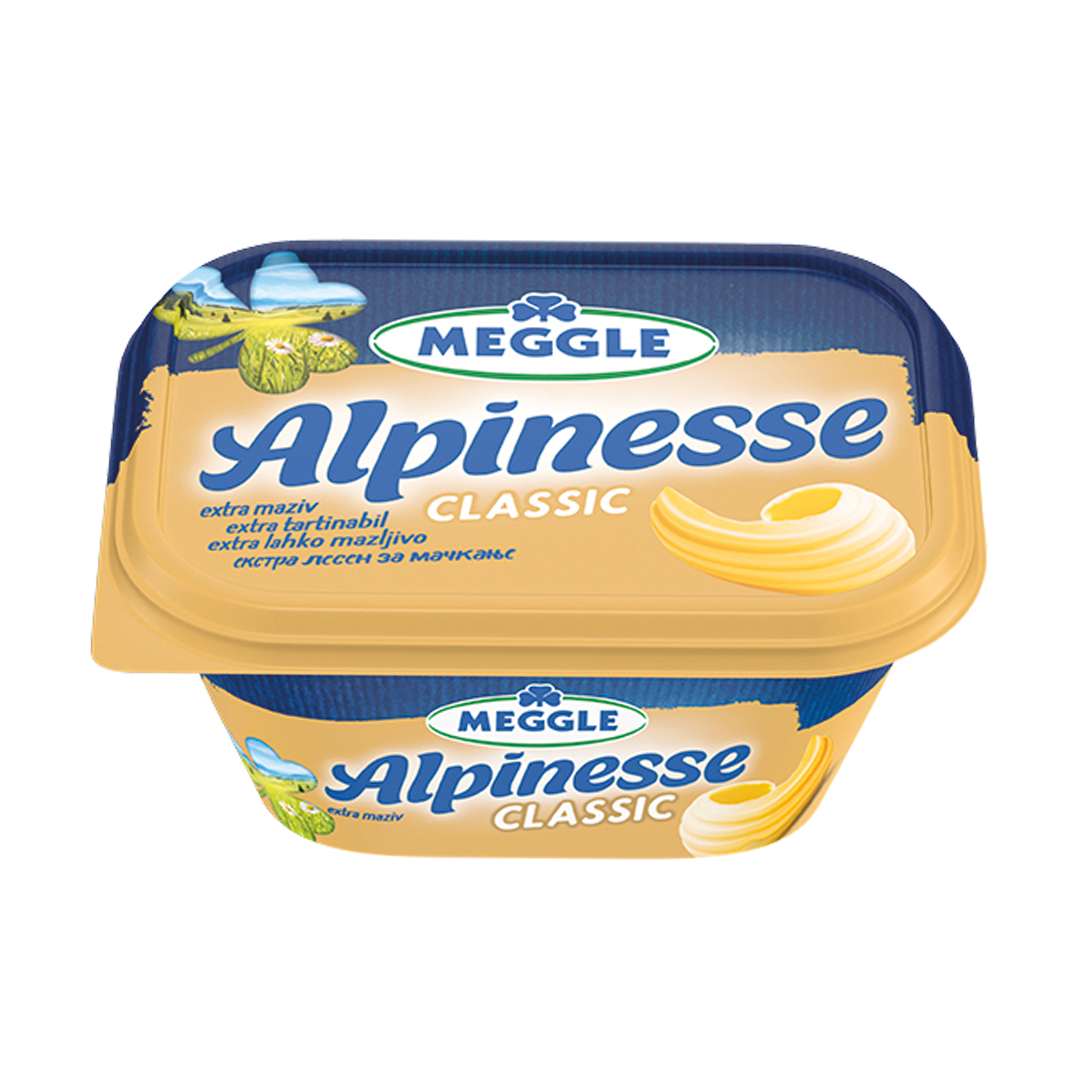 Nutrition facts per 100g:
Energy 2424 kJ / 589 kcal
Fat 65 g
Saturated fat 35 g
Carbohydrates 0,5 g
Sugar 0,5 g
Protein 0,6 g
Salt 0,01 g
Ingredients:
butter 63 %, water, rapeseed oil 13 %, yoghurt (low-fat).
Password protected content! Please enter password.
Other products